posted by Jonathan @ 9:38am, Monday 24 July 2017.
We live in a sin-cursed world where [we are warned that] opposition and even persecution are sometimes part of the Christian life. We see it everyday in the news, workplace, school, and even in discussions with our families—Christians are on the outside looking in on the culture. Moreover, the culture continues to try to force us into thinking anti-God or at least without God in our thoughts. What does this all mean for us, as Christians? Do we surrender? Or much worse, capitulate?
Philippians 1:27 (NLT) — Above all, you must live as citizens of heaven, conducting yourselves in a manner worthy of the Good News about Christ.
We are charged, above all, to accurately represent the way of Jesus: something has happened inside you that only "the gospel of Christ" can explain—it transforms! In fact, fundamentally it transforms our citizenship and perspective. It transforms our identity.
So what is our identity? Who are we as Christians, and who are we as a church body? The Church is the body of Christ. Our identity as believers comes by being in and with Christ. Since Jesus is supreme he must be the center of our identity, activity, and future hope, which then compels us to stand strong and share Christ with the whole world.
The Apostle Paul explains that this stand for truth does not take place all on are own. The Christian life is a community project. The NT instructs the church to fight together with one overarching desire—act as a single body, concerned with helping your brother make it safely home.
"Thus, our mission as local churches is rooted in our identity. We are God's 'house,' his family, and 'the church,' the assembly, called to worship him. And we are the pillar and ground of the truth. As a body, we must uphold the truth for all the world to see, refusing to allow it to be obscured.
When local churches conduct themselves as God intended—when they live out their identity—the gospel is proclaimed with purity, and its transformational power is portrayed with integrity."
*
It is of utmost importance to accurately represent the King and his gospel of powerful transformation. Stand strong. Stand together. Share Christ. Live as citizens of a greater Kingdom!
posted by Jonathan @ 10:37am, Friday 23 June 2017.
Our team leader, Dan Huffstutler, posted an excellent recap of the recent Proclaim conference.

The Proclaim conference is an annual 3 day conference that aims to encourage and equip church leaders with resources and instruction from God's Word. We strive to equip churchmen to love and serve Christ's Church. In fact, this year's topic was the Local Church itself, covering topics from biblical membership to church discipline, preaching to personal study, discipling to character formation...and many more.
Read Dan's update
and continue to engage with us in the work in the region by praying for consistent growth and the establishing of healthy churches.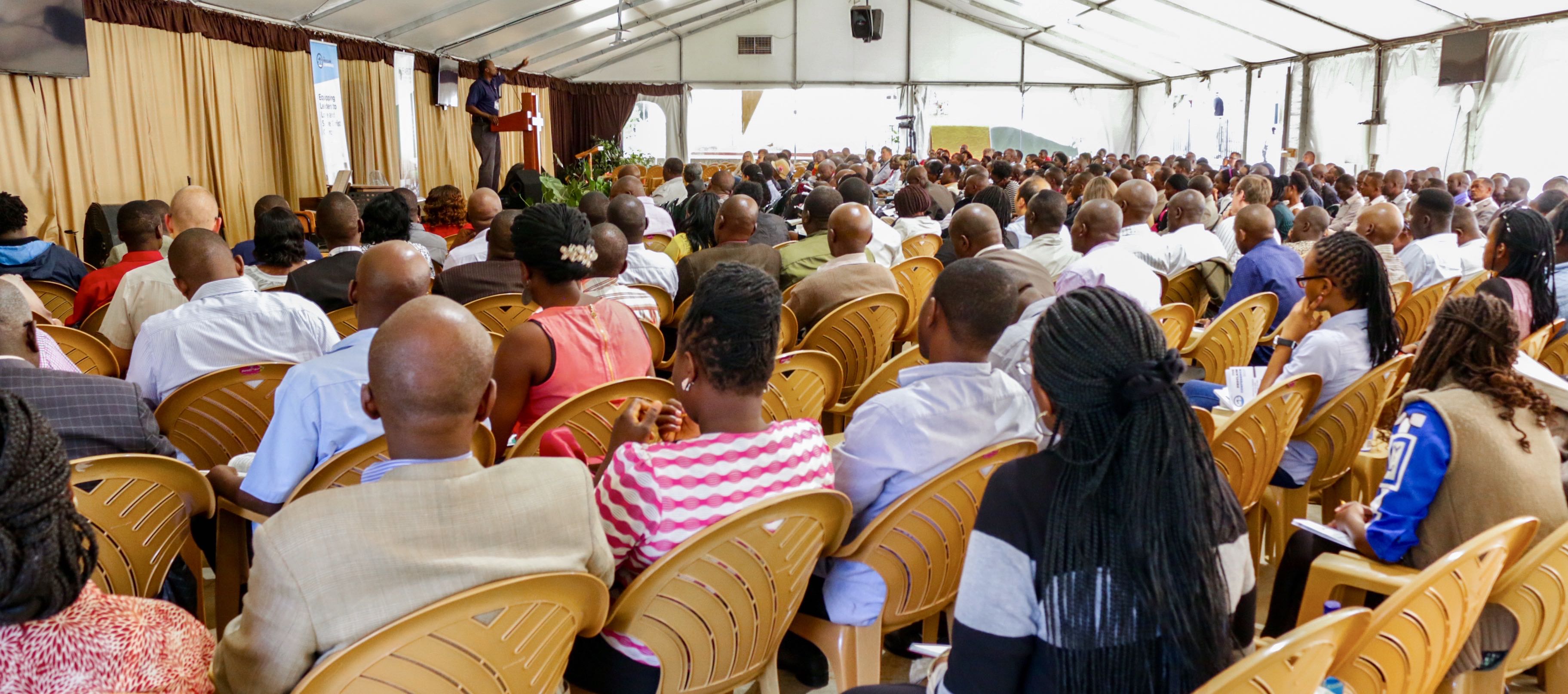 posted by Jonathan @ 4:13pm, Monday 19 June 2017.
We are limited by our own perspectives. We can't help it; we have nearly no way of knowing anything else. As we return to the USA for our home assignment I'm reminded of the importance of seeing the world from different views. It's our pleasure to report what God is doing in Nairobi; this helps us all remember that God's plan is broader than our limited perspectives. Even as we see tremendous difficulties for the Church and even general morality in the States, we can discover that God is doing exciting things in his world...and it's all moving forward according to his good plan.
God has not tired of building his church...he is building his church from every tribe, people,nation, and tongue in anticipation of the final rule of Jesus as King over all the earth.
Be encouraged—our God is big and He cares about the nations. He's a global God, and His ultimate goal is to gather a family from all the earth to worship Jesus, the King, who is worthy of our loyalty and adulation. God wins, and he is advancing! He is doing amazing and exciting things...in the Middle East, in São Paulo, in Southeast Asia, in Nairobi, and yes, even in the United States. Open your eyes; open your ears; be aware of God's work; get unstuck from your spiritual rut.
Renew your perspective. Moreover, engage in God's plan in your neighborhood. Make disciples—invest in others' lives. We are all called to intentionally walk with someone else to help them draw closer to God, in the context of his community, the Church. The Great Commission was not a suggestion. Christ's kingdom will not be built without obedience to the call to "Make disciples!" (Matt 28:19). That includes you! Engage!
God's plan is exciting, and you can participate in the Kingdom building. Hear the reports of God's work overseas, but don't let it stop there—commit to engagement. Pray for his work globally AND intentionally disciple others locally. Be encouraged: God is still building his church. Engage in the task!